anchor
The polymeric formulation easily modifies plastic and glass surfaces without any chemical reactions. The formulation contains molecules that rapidly anchor themselves to surfaces through strong physical interactions and self-assembly.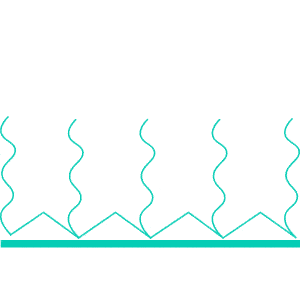 shield
The inert layer prevents the non-specific interaction of proteins and cells at the surface. The surface repels biomolecules creating an ultra-low attachment surface – an ideal interface for noise free biological and biochemical assays.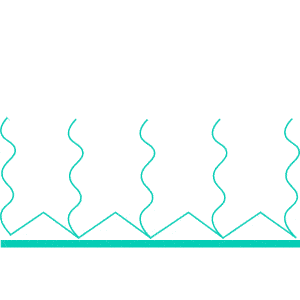 biotags
Choose any biomolecule to engineer your bio-interface. Our expertise in bioconjugate chemistry makes it possible to tailor the presentation of ligands and tune the density of the combinatorial biochemical signals presented.





ADAPTABLE
to any geometry
RAPID SPHEROID FORMATION
Single spheroids form faster on BIOFLOAT surfaces, than on most other low attachment or cell-repellent surfaces.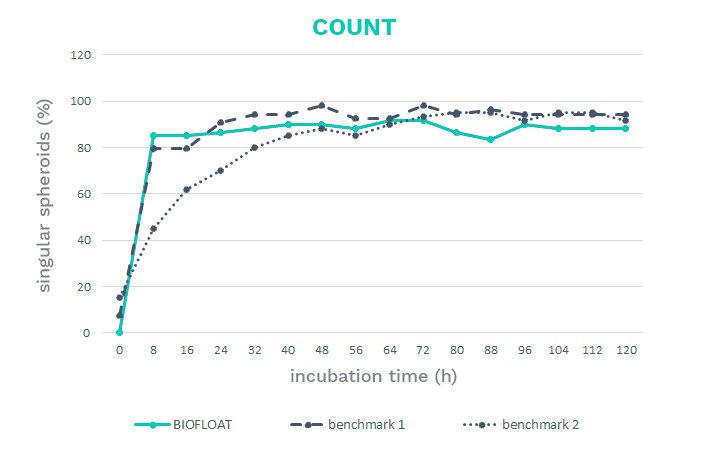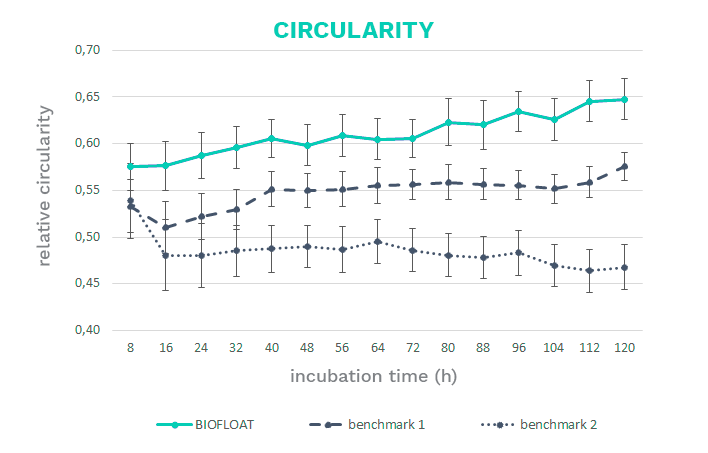 ROUND AND UNIFORM
The cell culture and maintenance on the BIOFLOAT surfaces result in uniform spheroids that are consistent in contrast to other surface modifications.
The size of the spheroids can be tuned by the number of cells seeded per well.

HUMAN HEPATOCYTE SPHEROID CULTURES
Cells seeded on BIOFLOAT surfaces generate highly uniform  and consistent spheroids in contrast to any other surface modification.

Applications are only limited by


your scientific imagination.